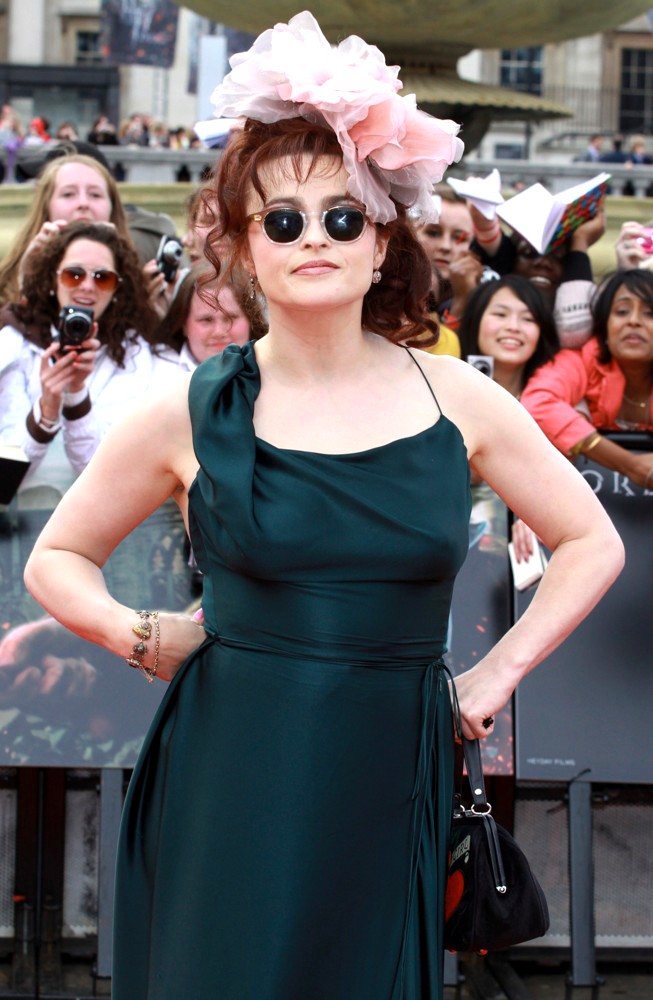 Helena Bonham Carter, pictured above at the London premiere of Harry Potter and the Deathly Hallows - Part 2 last week, is no doubt beside herself with joy having signed up to spend an entire movie wearing a decaying wedding dress. She will play Miss Havisham in director Mike Newell's big-screen adaptation of Charles Dickens's Great Expectations, to be released in 2012 to coincide with the bi-centenary of the great man's birth. The screenplay for the movie, which will begin filming in the autumn, has been written by a great admirer of the literary classic, David Nicholls. Nicholls, whose much-loved novel One Day features a quote from Great Expectations as its preface, impressively adapted Tess of the D'Urbervilles for the BBC in 2008.
Coincidentally, that indefatigable champion of the period drama also has an adaptation of the rags-to-riches adventures of one Philip Pirrip currently in the works. It will air on BBC 1 at Christmas in order to kick off their own year of riotous celebrations. Both versions seem to be keen to breath new life into the much-adapted tale by casting actresses significantly younger than is traditional as the manipulative Miss Havisham. Gillian Anderson will stalk the hallways of Satis House for writer Sarah Phelps's Great Expectations for the BBC. She will be joined in the production, currently filming under the direction of Brian Kirk, by Douglas Booth as Pip, David Suchet as Jaggers, Mark Addy as Uncle Pumblechook, Paul Ritter as Wemmick, Harry Lloyd as Herbert Pocket, Vanessa Kirby as Estella, Claire Rushbrook as Mrs Joe and Ray Winstone as Abel Magwitch.
I am a big fan of Great Expectations but it seems to me that a better way to mark the bi-centenary year would be to shed light on some of the more obscure novels in the Dickens canon. It is, after all, only twelve years since Pip and company last delighted audiences on Britain's national broadcaster. I would be appalled if the familiarity of this wonderful story, however inventive the adaptation, began breeding contempt or indifference amongst telly viewers. Writer and period drama royalty Andrew Davies recently criticised the BBC for not assisting him in the continuation of his quest to bring some of Dickens's lesser-known works to greater recognition. He had hoped to follow 2005's Bleak House and 2008's Little Dorrit with a similarly lengthy exploration of Dombey and Son. The BBC instead asked him for yet another version of David Copperfield, which was also last adapted twelve years ago. I'm baffled by this lack of faith in Davies because Bleak House and Little Dorrit were huges hits on both sides of the Atlantic and proved that, even in the seemingly cosy world of television period drama, risks can pay huge dividends!